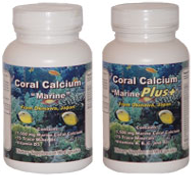 Coral Calcium
Coral calcium is a form of calcium carbonate, sourced from fossilized coral sources and is the most common form of calcium on the planet. Coral is formed by a small "marine invertebrate" that secretes a limey substance, that creates a hard skeleton around them(similar to that of cancellous (spongy) bone). These invertebrates get their energy and nutrients from single-cell algae that inhabit their tissues. Because algae requires sunlight in order to grow, coral tends to be found in shallow clear waters. Coral has been used as a source of supplemental calcium for centuries. Okinawa is recognized as the world's best source of coral calcium, although it also is relatively plentiful in parts of Brazil.
Coral calcium differs from other forms of calcium carbonate in several important ways:
created by living organisms and consisting of geometrically arranged mineral structures (an aragonite), Coral calcium is more porus and has over 1000 x the surface area of calcium carbonate, which attributes to its superior absorption.
contains naturally ocurring trace amounts of 73 minerals. (in proportion to those found in the human body, a factor which generally is believed to explain why coral calcium is so beneficial to our overall health).
contains the biologically perfect 2:1 ratio of calcium to magnesium.
Studies show that calcium carbonate (the kind in coral calcium and the most common type of calcium in non-coral supplements) is well absorbed , notes a 2007 article published by nutritionist Deborah Straub in "Nutrition in Clinical Practice."

Coral Calcium Controversy
Coral calcium's reputation was seriously wounded in 2003 when an infomercial marketer (ITV Direct), exaggerated the benefits to sell their product and got into trouble with the Federal Trade Commission (FTC) and the Food and Drug Administration (FDA). The problem involved false or unsubstantiated claims for coral calcium, not issues with the calcium itself. The company agreed to stop making claims that their coral calcium product could treat or cure cancer, multiple sclerosis, heart disease, high blood pressure or other serious diseases.
The Claims and the Research
Coral calcium mainly has been promoted as a way to make the body more alkaline. Americans tend to be overly "acid" in pH, due to high levels of stress and excessive consumption of refined carbohydrates and protein. It's true that coral calcium can help alkalinize the body, but that's true of all forms of calcium, not just coral.
Proponents claim that, because coral calcium was formed in living tissue, it has a different structure and is more absorbable than other forms of calcium. In general, it's true that organic forms of minerals are better absorbed, as is the case with amino acid chelates.
One small study of 12 subjects, published in the Journal of Nutritional Science and Vitaminology in 1999, compared coral and carbonate forms of calcium given in food. The coral was better absorbed. However, naturopathic doctor Michael Murray criticizes this study as being fraught with errors involving inaccurate measurements of absorption.
A Japanese rat study, also conducted in 1999, found better absorption from coral calcium. The scientists did not confirm the reason, but it may have been from the magnesium content.
Does that mean that coral calcium is a bogus product?
Certainly NOT . . .

Coral calcium is clearly NOT a miracle cure-all, but it certainly IS an excellent source of absorbable calcium, magnesium and trace minerals.

Read Less
Marine grade versus Fossil grade
Coral is among the oldest and most primitive of organisms. Coral reefs surround islands everywhere in the world, but the coral reefs surrounding Okinawa have proved to be like no other. Out of over 2,500 varieties of coral in the world, only the Sango Coral contains an organic composition identical to that of the human skeleton, including calcium, magnesium, sodium and potassium.
There are two types of coral calcium:
above-sea (fossil grade)

gathered in a similar manner to how metals are mined:

the top layer of soil is removed
the exposed coral is then mined and processed
then ground and put into coral calcium supplements

undersea (marine grade)

harvested from the ocean floor via vacuuming processes

There is much debate about what is a better grade of coral calcium, marine bed (marine grade) or fossilized (beach sand). In his book, "Barefoot On Coral Calcium..." (page 24) Robert Barefoot writes:
"It is important to recognize that two broad, but distinct types of coral calcium are used as health giving supplements by the Japanese and many people throughout the world. The first type is fossilized calcium that has been deposited on the landmass, or washed up on to beaches. The second type is taken directly from the seabed. It is marine bed coral. This marinebed coral is the coral that has dropped from the reef or is processed by reef inhabitants. Marine coral is closer in composition to the living forms of corals, because many minerals and organic elements are retained, in comparison to fossilized, land-based coral.

There are important differences in composition between fossilized (land-based) coral and marine (sea-bed) coral. Marine coral contains more magnesium, and the balance of calcium (24%) to magnesium (12%) content of this second type of marine coral is close to 2:1. This 2 to 1 ratio is the ideal ratio for calcium and magnesium intake in the human diet. My research has led me to believe strongly that the natural, magnesium enriched, marine coral is to be strongly preferred as a health giving supplement over land based (fossilized coral), which contains less than 1% magnesium. This superiority is due to its retained, ideal, ionic balance of calcium and magnesium in a 2:1 ratio, and the fact that a host of other nutrients were also washed out of fossilized coral during weathering processes. These issues are considered in greater detail in Chapter 4.

There are some who recommend drinking coral calcium in a tea form. According to Bob Barefoot in The Calcium Factor, "tea bag coral does impart some desirable properties to water. However the user is only benefiting from about 2% of the marine nutrients that dissolve in water. Taking coral in this manner is far less desirable than consuming the coral calcium in capsule form. Despite the deficiencies, both tea bag coral and fossilized coral consumption has led to remarkable health testimonials."
The bio-availability of the pure marine coral calcium from Okinawa, Japan greatly surpasses all other calcium supplements.
It is important to note that for over three decades, the Japanese government in Okinawa, Japan has controlled and mined the marinebed coral that accumulated on the sea floor around the islands without disturbing the living coral reefs.

Read Less
Who is Bob Barefoot?
Robert Barefoot is a chemist, who graduated with Honors from the northern Alberta Institute of Technology, majoring in chemical research. He has since published numerous research papers on analytical chemistry and mineral diagenesis. He also researched enhanced hydrocarbon extraction in the petroleum mining industry and metal extraction in the mining industry for which he obtained several international patents.
He was on the front cover of several oil and energy magazines which in 1982, brought him to the attention of a medical doctor who was looking for a top chemist to help him. Dr. Carl Reich, considered to be "The Father of Preventive Medicine" for his pioneer work with vitamins and minerals in the early 1950s, wanted to write a book explaining how vitamins and minerals prevent disease, but needed a top chemist to accomplish this. His autopsies of terminal cancer patients who died with no signs of cancer convinced Barefoot that Reich was right, so they spent the next ten years researching the explanation, culminating in the book, "The Calcium Factor".
Mr. Barefoot has continued to write numerous controversial books regarding the biological importance of vitamins and minerals in suppressing disease, and has appeared as a guest speaker at health conventions as well as radio and talk shows. In 2003, Mr. Barefoot was interviewd for an infomercial with Kevin Trudeau that was one of the most popular and successful infomercials in American television history.

On May 15, 2003 the Council for Responsible Nutrition (CRN), a trade association of companies producing nutritional supplements, asked that the Federal Trade Commission and the Food and Drug Administration "take appropriate enforcement action" against Bob Barefoot, enjoining him "from disseminating . . . fraudulent health claims for coral calcium."
On June 10, 2003, the Federal Trade Commission (FTC) filed a preliminarily injunction against Bob Barefoot, Kevin Trudeau and others (Barefoot et al.). That action virtually destroyed Barefoot economically and did serious damage to his reputation.

The FTC alleged that Barefoot et al. had made "unsubstantiated" medical claims concerning coral calcium in the infomercial in which Kevin Trudeau and he appeared. In an attempt to fully cooperate with the FTC, and even though they disagree with positions the FTC took in the case, they voluntarily agreed to a temporary injunction or agreement in which Barefoot agreed not to make certain claims unless and until he have obtained appropriate substantiation.

Barefoot et al. cooperated with the FTC, and reached a settlement, whereby, even though Barefoot considered himself to be innocent, he pleaded guilty and thereby avoided a very expensive trial, which even if he won, would not compensate him for his losses. Under the settlement Barefoot was not precluded from publishing or speaking on the subject of coral calcium, or from selling coral calcium products. Barefoot is precluded from making health claims about coral calcium.
Robert Barefoot has also been the target of Dr. Barrett (and the Quack watchers).
Barrett, a man without a medical licence and a man who has been declared by the courts as "biased and beyond any credibility" uses his bad reputation to give Bob Barefoot all the bad press he can get. Barrett, who has declared war on Robert Barefoot, represents "Quack Watchers" which is appropriate as they are all "Quacks", only capable of watching and not participating, who are interfering with legitimate medical research.

According to Barefoot:

"History has taught us that all of the most advanced and famous medical practitioners, including Dr. Semmelweis, Louis Pasteur, and Joseph Lister, were all once considered to be quacks by their medical peers who now honor these men. It is therefore an honor that Barrett and company consider that Bob Barefoot is in a league with these great men."

Read Less
Ideal dose of Calcium
The ideal dose of calcium has been the subject of much debate.
Obviously the ideal dose should be enough to:
alleviate a calcium deficiency (hypocalcemia)
but not so much as to be excessive (hypercalcemia)
The RDA has been behind the curve and has gradually ramped up their specification over the years.
The table below displays the current RDAs (established by FNB) for the amounts of calcium
required for bone health and to maintain adequate rates of calcium retention in healthy people.
Glaringly, missing is any mention of how Vitamins D3 and K2 impact their recommendations.
This is a HUGE oversite as both Vitamin D3 and Vitamkn K2 have an enormous impact on calcium utilization.

Recommended Dietary Allowances (RDAs) for Calcium

| Age | Male | Female | Pregnant | Lactating |
| --- | --- | --- | --- | --- |
| 0–6 months* | 200 mg | 200 mg | | |
| 7–12 months* | 260 mg | 260 mg | | |
| 1–3 years | 700 mg | 700 mg | | |
| 4–8 years | 1,000 mg | 1,000 mg | | |
| 9–13 years | 1,300 mg | 1,300 mg | | |
| 14–18 years | 1,300 mg | 1,300 mg | 1,300 mg | 1,300 mg |
| 19–50 years | 1,000 mg | 1,000 mg | 1,000 mg | 1,000 mg |
| 51–70 years | 1,000 mg | 1,200 mg | | |
| 71+ years | 1,200 mg | 1,200 mg | | |
Keep in mind that the RDA valus are based on "elemental calcium"
so the specific form of calcium (and its respective percent of elemental calcium must be considered).
Calcium carbonate (40 percent elemental calcium)
Calcium citrate (21 percent elemental calcium)
Calcium gluconate (9 percent elemental calcium)
Calcium lactate (13 percent elemental calcium)
The maximum dose of elemental calcium that should be taken at a time is 500 mg.
The maximum does of elemental calcium that should be taken per day is 2,500 mg

Read Less
Calcium Contraindications
Calcium should NOT be taken by anyone who has:
Hypercalcemia
Nephrolithiasis
primary hyperparathyroidism
sarcoidosis
granulomatous disease
Extreme Loss of Body Water
constipation
kidney disease with reduction in kidney function
tumor that dissolves bone

Coral Calcium: "Marine"
Coral Calcium "Marine" is intended for those "purists" who want a "marine grade" coral calcium formulation without any additional vitamins. Coral Calcium "Marine"comes in a 90-count bottle. Each 3 capsule serving contains 1,500 mg. of "marine grade" Coral Calcium from Okinawa, Japan + Aquamin + 816 iu's of Vitamin D3.
Click Here to see
Coral Calcium:"Marine" Supplement Facts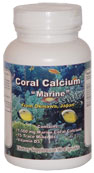 1 bottle - Coral Calcium:
"Marine"

$17.45
2 bottles - Coral Calcium:
"Marine"

Limited Time Offer

Buy 2 (at regular price)

Get 1 FREE:

that's 3@ $11.63 each

$34.90
5 bottles - Coral Calcium:
"Marine"

Limited Time Offer

Buy 5 (at regular price)

Get 3 FREE:

that's 8@ $10.90 each

$87.25
12 bottles - Coral Calcium:
"Marine"

$10.95 each

$131.40
24 bottles - Coral Calcium:
"Marine"

$10.45 each

$250.80
Coral Calcium: "Marine Plus"
Coral Calcium "Marine Plus" is based on the Coral Calcium formula Bob Barefoot used to sell on TV, Serving size upgraded. Comes in 90-count bottle. Each 3 capsule serving contains 1,500 mg. of "marine grade" Coral Calcium from Okinawa, Japan + Aquamin + 816 iu's of Vitamin D as well as vitamins A, B, C & E + Cesium + Folates..
Click Here to see
Coral Calcium: "Marine Plus" Supplement Facts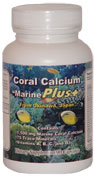 1 bottle - Coral Calcium:
"Marine Plus"

$17.95
2 bottles - Coral Calcium:
"Marine Plus"

Limited Time Offer

Buy 2 (at regular price)

Get 1 FREE:

that's 3@ $11.97 each

$35.90
5 bottles - Coral Calcium:
"Marine Plus"

Limited Time Offer

Buy 5 (at regular price)

Get 3 FREE:

that's 8@ $11.22 each

$89.75
12 bottles - Coral Calcium:
"Marine Plus"

$11.45 each

$137.40
24 bottles - Coral Calcium:
"Marine Plus"

$10.95 each

$262.80
D Max
®
Contains:
5,000 iu's of Vitamin D3 per capsule
250 capsules per bottle
Suggested use:
1 capsule twice per day
Click Here to see the
Dmax Supplement facts
Dmax is a great value . . .
While many Vitamin D3 products come in a 60 count bottle, each bottle of Dmax contains 250 capsules. Based on the single bottle price ($22.95), the cost of D Max is less than $2.75 per month. (even less when buying larger quantities)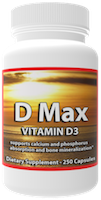 2 bottles

$21.95 each

$43.90
3 bottles

$20.95 each

$62.85
6 bottles

$18.95 each

$113.70
12 bottles

$16.95 each

$203.40
24 bottles

$14.95 each

$358.80
---
vK2
®
Contains:
60 capsules per bottle (30 day supply)
MK-4 (5 mg/capsule)
MK-7 (100 mcg/capsule)
Suggested use:
1 capsule twice per day
(or one capsule for each Dmax capsule taken)
Click Here to see the
vK2®Supplement facts
vK2
®

is the perfect companion product to Dmax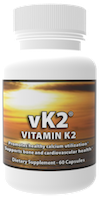 2 bottles

$27.95 each

$55.90
3 bottles

$26.95 each

$80.85
6 bottles

$25.95 each

$155.70
12 bottles

$23.95 each

$287.40
24 bottles

$21.95 each

$526.80
Vitamin D3 stimulates the production of Vitamin K-dependent proteins (VKDP's) such as Osteocalcin (OC) and Matrix gla protein (MGP). These VKDP are critical in shuttling calcium from where it should NOT be (heart valves, arterial linings and kidneys) to where it SHOULD be (bones and teeth). VKDP's can only carry-out this vital function if they have been activated by Vitamin K2.
Everyone should take Vitamin K2, but if you take Vitamin D3, you especially need Vitamin K2 to meet the increased demand that Vitamin D3 stimulates.
Unlike most Vitamin K formulas, vK2® provides a whopping amount of both MK-4 AND MK-7. The amounts provided are not only generous (5mg of MK-4 AND 100mcg of MK-7), but are also pharmaceutical grade (MK-4 is 99% trans form, MK-7 is 70% trans form) and European sourced (NOT from China).
As can be seen (in the photo below), vK2® is yellow.
If the vitamin K2 you take is NOT yellow . . .
it is NOT pharmaceutical grade
it more than likely contains Chinese sourced ingredients

with a low percent of the bioactive "trans" form.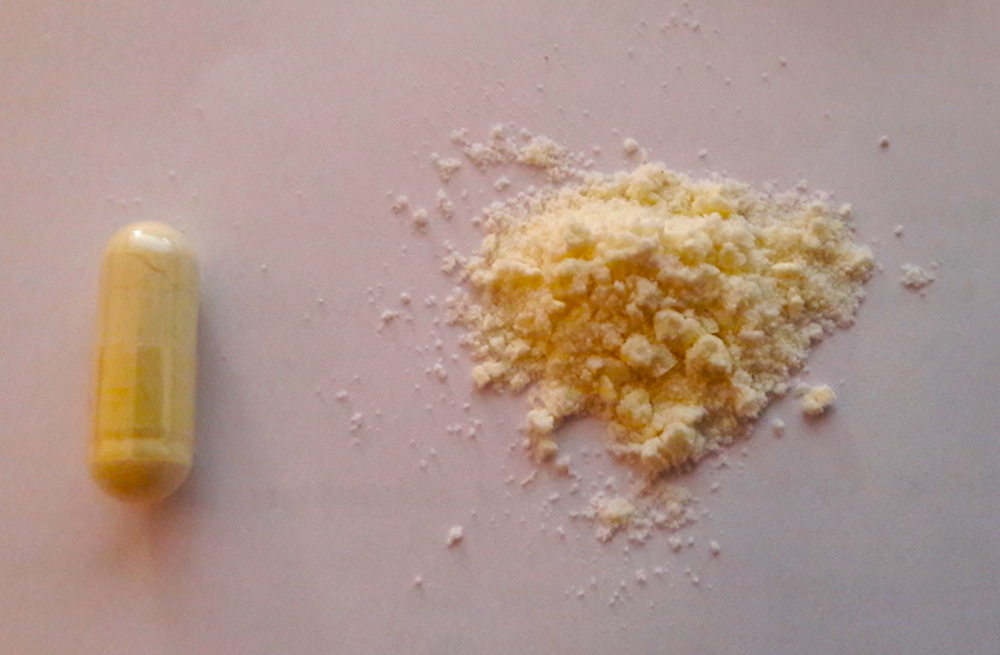 vK2

®

was formulated as the perfect one to one compliment to Dmax.
The suggested dosage is one capsule of vK2

®

for each capsule of Dmax taken (together at the same time).
---
Other Products available from: NHS Global Distributors, Inc.